PLAY MP3
|
Mac users (Control + Click > Download linked file)
Pc users (Right Click > Save target as)
Beatrice Manley had an affinity for the work of Samuel Beckett, a sensitive ear for his phrasing and the vocal control to perform the sparse yet oddly dense text with a combination of delicate control and purity of feeling. She performed Beckett's Rockabye and Footfalls in 1982 and played Winnie in Beckett's Happy Days twice, once in San Francisco and then again in Los Angeles.
Samuel Beckett Rockaby and Footfalls.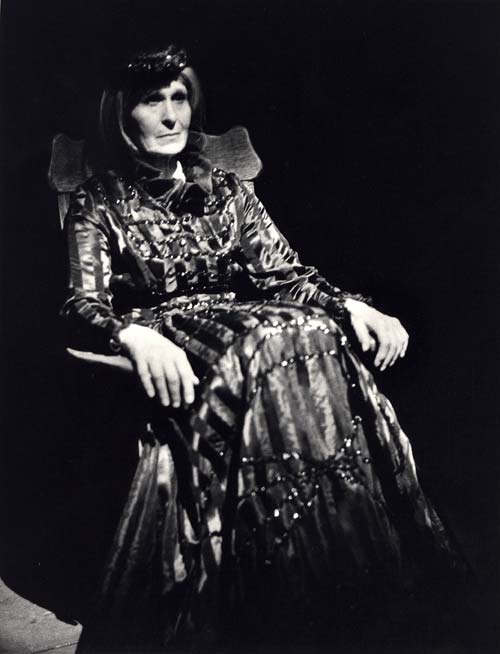 Beatrice Manley performs Rockabye by Samuel Beckett, Los Angeles Actor's Theater, 1982. Director: Alan Mandell. Photographer: R. Goldengay